We had dinner tonight with Adam and Lily. We grilled the biggest steaks I've ever seen...like, the kind the dog eats on Tom and Jerry big. We also had asparagus, roasted potatoes,salad, french bread, and then blueberry crisp for dessert. It was de-lish. And even though there were about a million flies around, we sat outside and enjoyed the cool summer night air.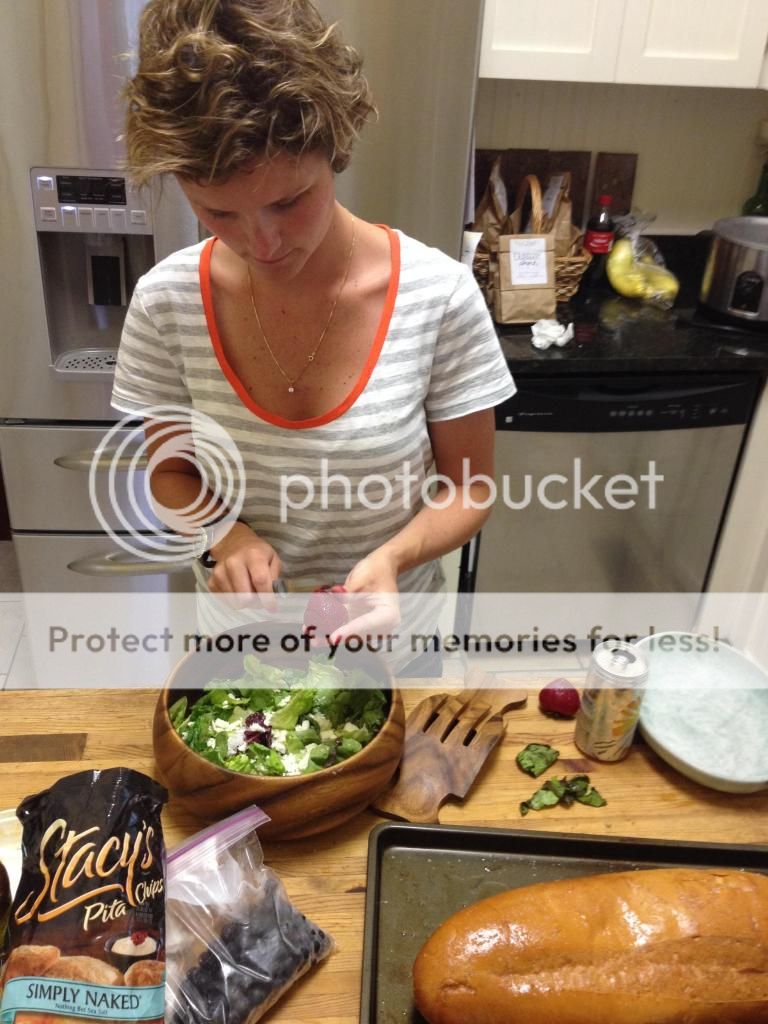 My SIL looks like a movie star. Seriously.
While the guys talked about the Brazil/Germany soccer game from yesterday, Lily and I planned food for our book club this week. We've just read
The Paris Wife
, and I can hardly wait to discuss it with everyone. It's definitely in my top 5 favorite books...I loved it so much.
In other news, the kids have gone to stay with Michael's dad for two nights! I've had a teaching workshop out of town and needed a sitter, so it worked out best this way. I'm missing them terribly and can't wait to see them tomorrow. It's been the strangest thing being home at night without them. The house feels too quiet and I don't quite feel myself but I am enjoying the extra quiet time and uninterrupted bath time.