Hello friends!
I have had a super busy week thus far! I don't even know what I've been doing, but it feels like I've been running non stop. Do you ever feel this way?
I thought I'd link up with the
Pleated Poppy
today and share an outfit from this past weekend with you all.
Our favorite pizza place is Bianchi's. Hands down. It's super thin crust baked in a brick oven with fresh toppings make it exceptional in the pizza department. It's also great that we all three LOVE it! Happy faces all around :)
I secretly think Anne's favorite part is getting to visit the candy machine after her meal.
I got Michael to snap a few photos on our way back to the car. Does anyone else ever feel silly posing for pictures? I definitely do. Thankful for a little girl that tends to find her way in.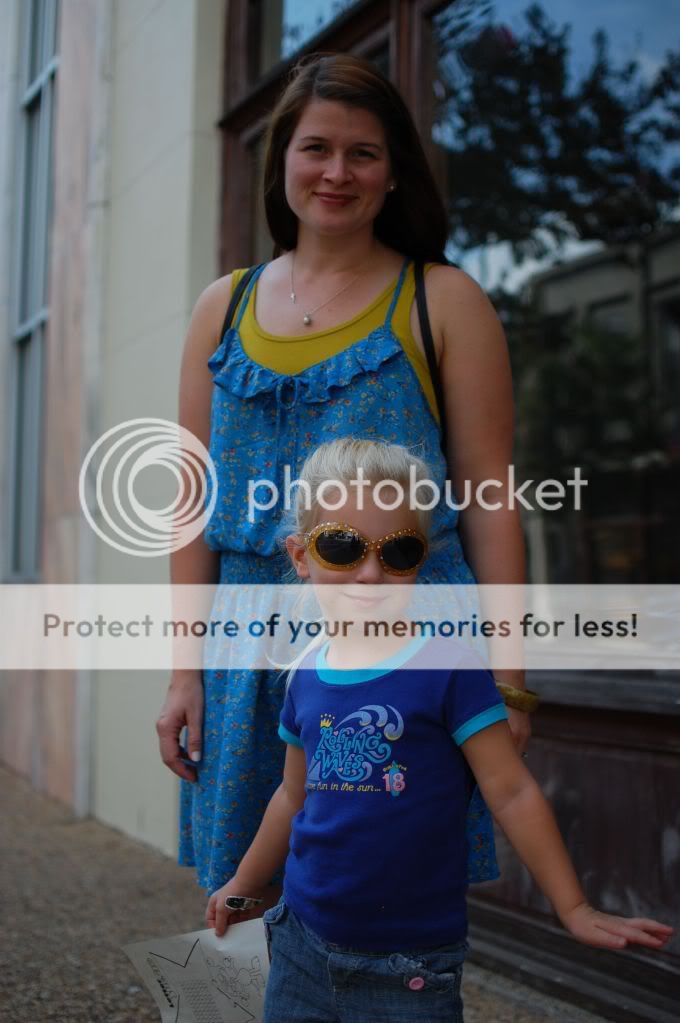 Remember when I was wishing for a leather
backpack purse
??? I found this super cute leather one at the Goodwill for $6!!! I was so pumped!
Dress and tank: Target (spent $8 on both....love the clearance rack!)
shoes: target
purse: thrifted
bangle: thrifted