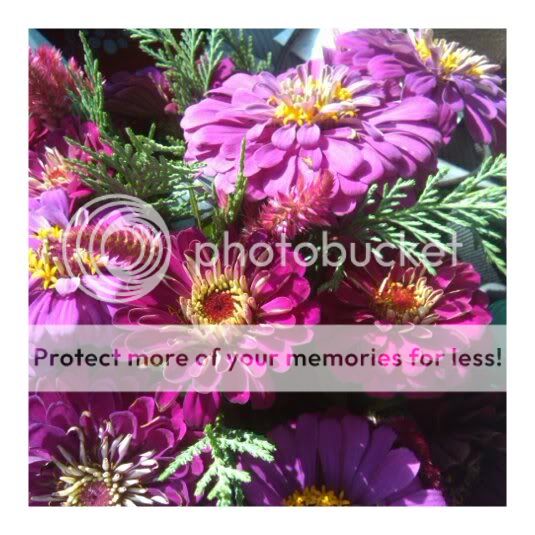 Our weekend started on Thursday last week and the farmer's market was our first stop. We got these beautiful zinnias along with bread, a cinnamon roll, and peaches. Later that day we picked up Lily, our pastor's daughter, to come spend the weekend with us. She is just the sweetest little girl. She and Anne had the best time playing at the zoo, and going to see Winnie the Pooh with Gigi.

Having two little girls sure does make it harder to get things done, but it was totally worth the fun!
Yesterday, Cyndi and I got a great start on Anne's quilt! I can't wait to share pictures!
What did you do this weekend?