Every 3rd Thursday downtown Laurel has live music from local artists. Michael and I thought it'd be a nice change from playing at church, so we signed up for this month. Of course, miss Anne had to debut! She sang You are my Sunshine and didn't miss a beat. This child loves to perform and has no inhibitions about being on a stage in front of people. I love that she is so comfortable with herself...I'm so proud of her!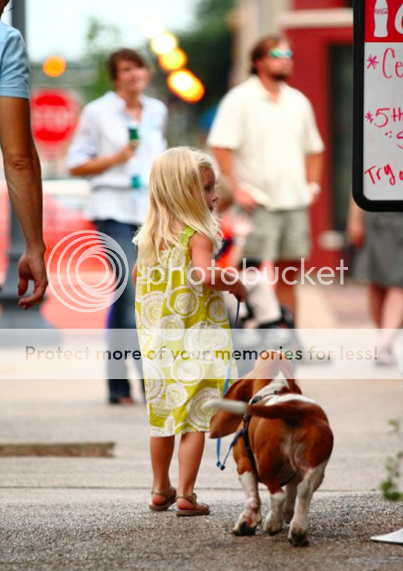 Beware if you're around Anne and have a dog. She will immediately relieve you of your duties and take over. This owner and dog were so kind.
This girl LOVES dogs :)
Thanks to my friend
Jeremy
for all of these photos...isn't he great?!